Sealing Function : discover our data sheet!
Pre-coating is an innovative and economical technique that advantageously replaces many sealing systems such as flat seals, O-rings, sealing pastes, anaerobic resins and Teflon strips.
Our special machinery allows us to produce small series (1000 pieces) as well as large series (1 million pieces) on a very wide range of applications.
Our data sheet is available! Download it here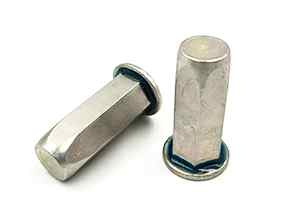 Under heads sealing of screws & crimped parts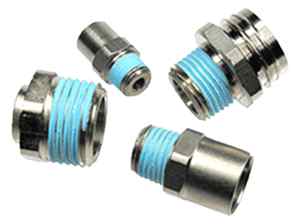 Sealing of threads on all types of parts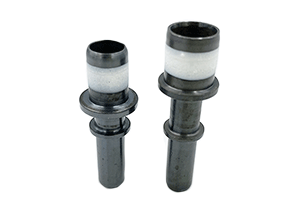 Sealing of tubes and stocketed parts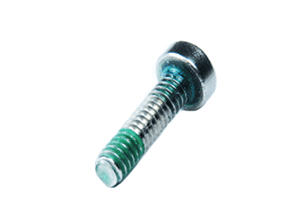 Sealing combined with locking function
The sealing function is often both complex and costly to obtain in mechanical assemblies. The pre-coating of fasteners makes it possible to ensure a completely reliable, easy-to-use seal with no installation costs.
The product we apply to your parts is dry, non-sticky and completely localized.
During assembly, whether by screwing, press fitting or crimping, fills in spaces in the assembly to ensure an immediate sealing.
A variety of fluids can be sealed using the pre-coating technique:
Compressed air and gas

Oils and hydrocarbons

Cooling liquids and brake liquid

Water for spraying or immersion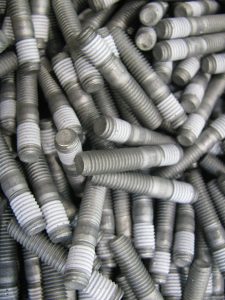 Elimination of costs for workshop or construction site assembly

Replaces O-rings or flat seals as well as difficult-toapply

pastes and liquid resins.

Perfect seal: 100% sealing with no leakage

Flawless quality: the sealing system is guaranteed and visible
Immediate sealing after assembly, up to 50 bars for certain assemblies.

High admissible pressures

Sealing level of up to IP67

Control of technical parameters

High resistance to chemicals

Works on all types of metal as well as on plastic parts
#1 / UNDER HEADS SEALING OF SCREWS AND CRIMPED PARTS
Pre-coating involves applying a bead of product under the heads of screws for an immediate seal following assembly. Their re-use  depends on the shape and profile of the interface.
Sealing of screwed parts :
M2 to M4 electronics screws

Screws for plastic

Standard screws

Threaded plugs
Sealing of crimped parts :
Blind rivet nuts

Clinch studs

Small head rivet nuts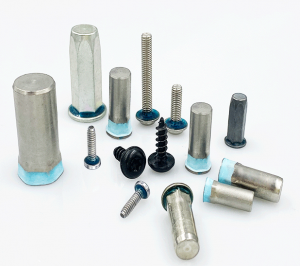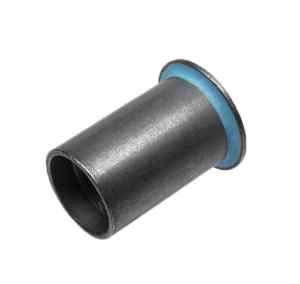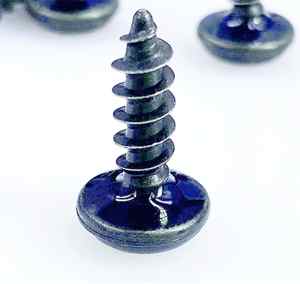 PERFORMANCES
Tension is maintained in screwed assemblies as the metal-to-metal contact is maintained.

Compact sealing function design

No added parts (washers, paste, etc.)

Streamlined industrial process: automatic assembly using a vibrating bowl, etc.

A lower overall cost than traditional solutions
#2 / SEALING OF THREADED PARTS
APPLICATIONS
Screws, axis, studs

Stoppers and connectors for fluids

Sensor and contactor plugs

Special parts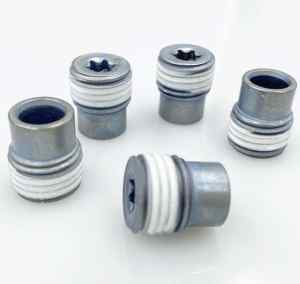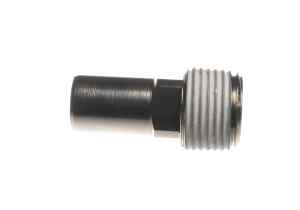 Pre-coated parts can be used for a variety of applications including electronics, automobiles, motorcycles, household appliances, electric motors…
PERFORMANCES
A more effective substitute for flat seals and O-rings

Prevents loss of clamping force due to vibration

Simplified industrialization in air, water or oil circuits

Good heat and chemical resistance
#3 / SEALING OF TUBES AND SOCKETED PARTS
Soprima has developed special expertise in the pre-coating of socketed parts.
Our pre-coating technique for tubes, axis and other smooth parts offers superior technical performance and substantial savings in a variety of sectors
APPLICATIONS

Pump outlet cannula and rigid pipes

Press-fitted socketed smooth nozzles

Grit removal plugs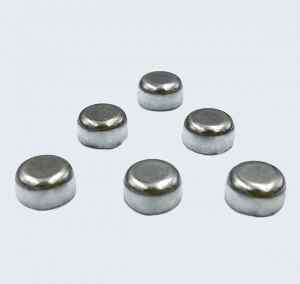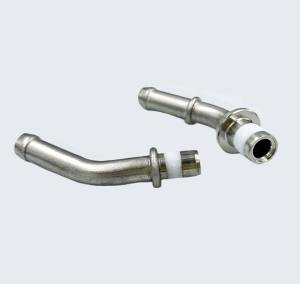 This type of sealing is primarily used in the automotive sector to seal many engine components.
PERFORMANCES
Robust sealing for automobile fluid circuits

0 ppm application quality on large series

Replaces Banjo-type threaded connectors

Effective on aluminium, steel or stainless steel bar-turned tubing or seamless drawn tubing

Replaces in-line bonded grit removal caps
#4 / SEALING COMBINED WITH LOCKING FUNCTION
Fasteners to be sealed can also be secured to prevent loosening by adding a locking product to the threading: a micro-encapsulated adhesive such as threadlock or polyamide resin for repositionable parts.
Under some conditions (fluid, pressure, assembly design), locking products can also provide the sealing function on the threading.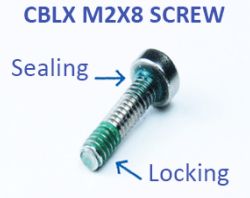 CHARACTERISTICS AND PRODUCTS
We offer a wide range of products to meet a wide variety of sealing needs.
Our products have been certified by a variety of automotive standards:
Renault CDC 39.02.010
PSA B14.12.35
Volvo STD 1262.2
Ford WX 201