The axles and studs are mainly used for electronic and mechanical construction specifically for the automotive industry, heavy goods, agricultural machinery and civil engineering works.
Pre-applying a micro-encapsulated adhesive onto the threads of an axle or a stud will secure the assembly against unscrewing.
Sealing is another application of pre-coating.
On thermic engines, some female threads unclog certain fluids. The sealant that we apply for pre-coating resists to various automotive fluids. Pre-coating a collecting stud will ensure an inmediate sealing after mounting on the cylinder head.
Likewise, an accessory support axle sealed will eliminate oil seeping in the engine crankcase preventing costly anti porosity treatments.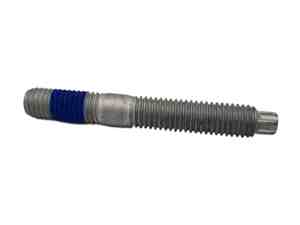 Stud with a locking function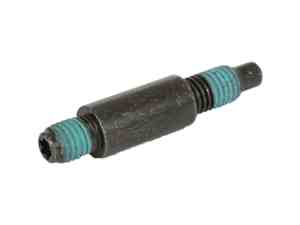 Axles with a locking function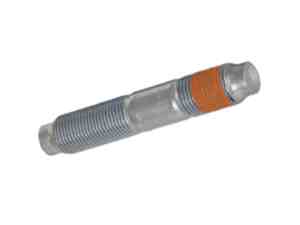 Stud with a locking function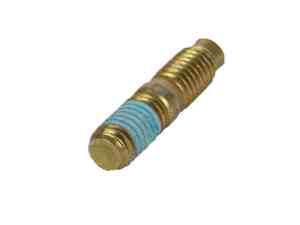 Stud with a locking function