Crimp parts are efficient solutions to bring a thread or a thread on a thin sheet or other thin material.
Pre-coating allows to integrate the crimp nuts and crimp studs functions such as sealing, locking or anti-seizing.
The Sealing products we use for coating crimp nuts achieve high levels of sealing up to IP67. A wide variety of crimp nuts can be coated : small head, hexagonal, cylindrical… The crimp studs can be also processed.
Sometimes it is necessary to lock the thread of crimp nuts or studs. Then, we coat the thread with a micro-encapsulated adhesive or a polyamide resin which ensure anti-loosening of the fastener.
The technique of pre-coating also allows anti -seizing treatements on crimp parts, especially when they are in stainless steel. The thread is then coated with an anti-seize varnish that prevents galling phenomenon while screwing.
Crimp nuts and studs pre-coated are used in many applications: vehicle body, truck manufacturing, electrical engineering, …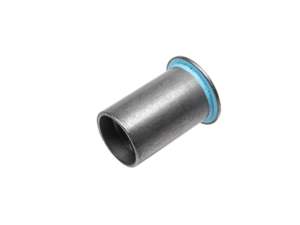 Riveting Parts with sealing function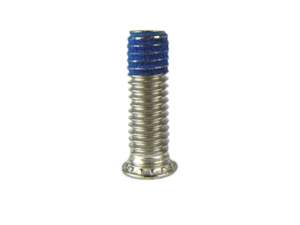 Clinch Parts with locking function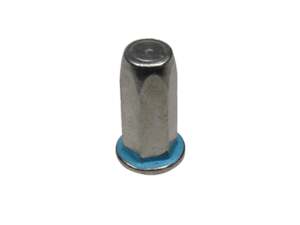 Riveting Parts with sealing function