Our client, a world leader in electrical protection and switching solutions for rail transport, asked us to provide strong braking for an electrical equipment.  

One of the pieces of electrical equipment had a shaft with a threaded section on which two nuts had to be screwed : an M4 square nut and an M4 hexagonal nut. When the M4 hexagonal nut was screwed on, the first patch was damaged.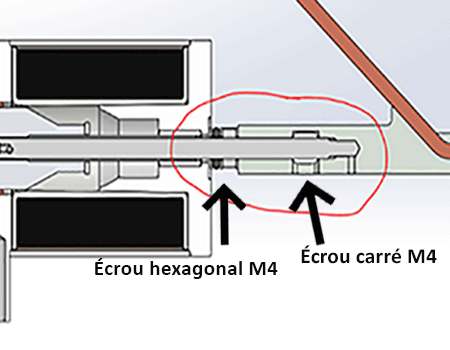 To maintain the integrity of the two patches, it was necessary for the M4 hex nut to be temporarily positioned between the two pre-coated areas.
THE GLOBAL LINKING SYSTEM SOLUTION
Soprima pre-coated prototype parts with two 3M2510 patches to ensure strong braking.
The solution with a pre-assembled nut ensured that the first patch was not damaged and the customer approved this solution when the electrical equipment was assembled.